Galaxyland – Concept Plan Released!
In November 2017, Hume invited feedback from our community on ideas for the redevelopment of Galaxyland.
Thank you to everyone who shared their ideas at the two pop-up sessions at Galaxyland, junior designer workshops with two local schools, activities at Sunbury StreetLife Festival and by the online survey. Over 5000 individual comments and ideas were received!
Much of what was suggested was captured in the concept design, taking into consideration available space, ongoing maintenance and retaining features you liked about Galaxyland.
A variety of play and supporting infrastructure elements have been  incorporated in the concept design including accessible items, interactive elements and separate junior and senior play areas which are easily viewed from the picnic area.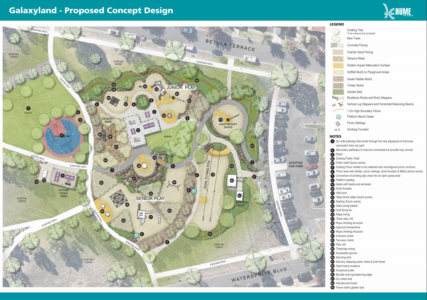 Click here for PDF: galaxyland_proposed_concept